School Supply List 2017-18
Subscribe to posts
On Thursday, Nov. 9th, SMS students will honor area veterans by hosting the annual Veterans Day Breakfast.  Students invite veterans who are family or friends, or adopt a veteran for the day, to share this special event with them.The SMS band will perform the
National Anthem
along with the military theme songs and other patriotic favorites. Students and veterans alike, look forward to this special event.
Chess Club registration is now open! Chess club will meet on Monday mornings starting the week of October 30.   Click here for the
registration form
or download from the SMS website under the activity pull-down or a pick up a hard copy at the office. Forms will be accepted Monday morning at the first meeting.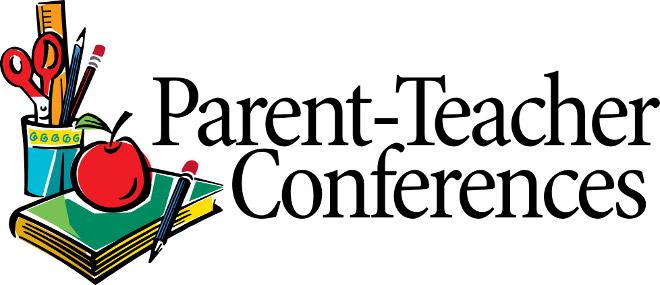 Please join us for conferences on Thursday night from 4:30 - 8:00 pm or Friday from 8:00 - noon (arena style both days).   Students are welcome to attend conferences with their parents. 

Raider Dash and Harvest Festival: The NEW Raider Dash and Harvest Festival is coming October 13 from 4-9pm. Join us for a great time running an obstacle course, playing carnival games, bidding on auction items and enjoying the SMS community.
We are collecting candy and soda (2-litres) for the Harvest Festival games. Please drop off donations in the office, labeled with your child's Pride teacher, by Wednesday, Oct. 11. 
Thank you so much to the local businesses who committed to support our school these last two weeks:
Platinum Level Sponsors ($500+): Bittner Pediatric Dentistry, Dutch Bros, Wilson Orthodontics, Crossridge Church, Senestraro Family Orthodontics

Gold Level Sponsors ($250): McCulloch Construction, SMJ Performing Arts, Generations Bar and Grill, Revolution Parkour Tualatin, MUSA Martial Arts, Adams Screenprint

Auction/Raffle Sponsors: The Potter's Vineyard, Dobbes Family Estate, Owen Roe Winery, Dutch Bros, Sokol Blosser Winery, 

As everyone is aware, while we are not in the "path of totality" for the eclipse on August 21st, the Metro area is expected to be impacted, at a minimum, by traffic issues.  With that in mind, some of your staff may find traffic challenges getting places on the day of the eclipse.
In addition, as a result of the bond measure, Sherwood Middle School has construction taking place in some areas of the building.  Workers and equipment will be in the building on Monday, therefore, access is limited to these portions of the building on Monday.
In order to ensure the safety of our staff, students, and parents, we will not be holding Open House Registration on Monday, August 21st.  The Open House Schedule for the remainder of the week will remain unchanged.
Thank you for your patience and understanding.
Registration Packets will be mailed Friday, August 18th, with forms and information you will need to review, complete and/or sign, and return.  Please watch for your student's packet early next week.
Registration Open House at Sherwood Middle School 
·         6th grade & families new to SMS:
o   August 22nd - 25th: 10:00 – 3:00 p.m. -

o   August 22nd: 4:00 – 7:00 p.m.
·         7th & 8th grade students:
o   Online August 21st or later
o   August 22nd - 25th: 10:00 – 3:00 p.m.
After reviewing many highly qualified candidates, Jake Healea has been selected as the new Associate Principal of Sherwood Middle School.  
Healea joins Sherwood from Lake Oswego School District, where he served for 10 years in multiple roles, including: TOSA Assistant Principal at Lakeridge Junior High School; TOSA Assistant Principal at Lakeridge High School; PLC Instructional Team Leader; seven years as a teacher at Lakeridge Junior High School; and three years as a teacher at Lakeridge High School.  Prior to his service in Lake Oswego, Mr. Healea was a teacher in Beaverton School District (2005-2007) and completed his student teaching internship in Canby School District (2003-2004).
SMS Principal Marianne Funderhide shared, "Mr. Healea rose to the top through our rigorous recruitment process.  It became evident early in the process that he builds strong relationships, is a learner, and leads by example.  His humble nature, coupled with humor and commitment to supporting students and staff, will make him a wonderful addition to the Sherwood School District and Sherwood Middle School."  Superintendent Heather Cordie added, "We are very excited for Mr. Healea to join our administrative team, and look forward to all that he will bring to Sherwood Middle School as a leader."
Healea completed his Preliminary Administrative Licensure Program and earned a Master of Arts in Teaching degree in Social Studies Education from Lewis & Clark College.  He also holds Bachelor of Arts degrees in Psychology, Sociology and Social Studies from Western Washington University.  
"I'm thrilled and honored to join Sherwood School District.  I look forward to collaborating with Sherwood staff and families, working together to continue supporting the education and growth of Sherwood Middle School's students," said Healea.
The SMS office will close on Friday, June 29th at 11:30 a.m.  We will re-open Tuesday, August 14th.
The District Office will be open during the summer, Monday­ - Thursday, 7:30am to 4:00pm.
If you would like to submit enrollment forms during the summer, please deliver completed forms to the District Office, located at 23295 SW Main Street.  Forms are available on­line or can be picked up at the District Office.  After August 1st you may call the SMS Registrar at 503-825-5470.
Sparrow Club
:

 
This afternoon students will be attending an assembly to learn about Sparrow Club and meet the SMS Sparrow, 4th grader Holly Bruno.

 

Sparrow Club is an op
portunity for students to help other kids in medical need.
Please
click here
for more information regarding Sparrow Clubs.


Students earn funds by performing acts of community service in their community.

 

For each hour of community service, our business partner, Bittner Dentistry for Kids, will donate $10.

 

These funds are then made available to Holly's family to help with expenses associated with her care.
Click here
for the link to Holly's story.