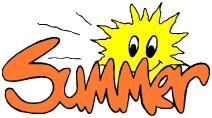 The SMS office will close on Friday, June 29th at 11:30 a.m.  We will re-open Tuesday, August 14th.
The District Office will be open during the
summer, Monday­ – Thursday, 7:30am to 4:00pm.
If you would like to
submit enrollment forms during the summer, please deliver completed forms to
the District Office, located at 23295 SW Main Street.  Forms are available
on­line or can be picked up at the District
Office.  After August 1st you may call the SMS Registrar at
503-825-5470.